Hair and Scalp Lotion for Fuller, Thicker, and Denser-Looking Hair
New!
ROSEMARIN Lotion for fuller, thicker, and denser-looking hair contains key ingredients (Stimucap®, biotin, rosemary oil, fermented rice water, saw palmetto) that work together to cleanse and nourish hair follicles, providing the optimum environment for new hair as it emerges from the scalp.
Detailed Product Description:  ROSEMARIN Lotion is a breakthrough formula for fuller, thicker, and denser-looking, targeting thinning hair and controlling hair loss.
Guaranteed results in just 60 days
For men and women
Safe and easy to use
100% drug-free
ROSEMARIN Lotion combines key ingredients with good clinical ingredient information.
Stimucap®* (trademark of Kalichem Italia S.R.L. )
Clinical studies on Stimucap®*, one of the key ingredients, gave results which can be seen and measured. Here are photos from the clinical information sheet provided by the Italian manufacturer of the ingredient.
Before and after the application of Stimucap® Lotion: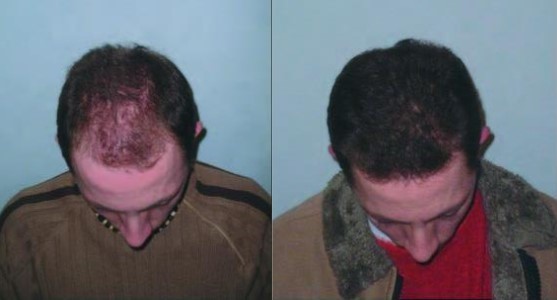 The studies for Stimucap®* show that (at a 3% concentration) it compares very favorably with the hair growth properties of Minoxidil without any irritation or side effects. But, as the FDA has not evaluated this ingredient, one can only state that the product is for thicker, fuller, denser-looking hair.
BIOTIN, SAW PALMETTO, AND ROSEMARY OIL 
Aside from the Stimucap®* ingredient, ROSEMARIN Lotion contains biotin, saw palmetto and rosemary, ingredients all known for promoting thicker, fuller-looking hair by revitalizing and nourishing dormant hair follicles, preparing them for the body's natural regrowth cycle. This provides the optimum environment for the new hair as it emerges from the scalp
FERMENTED RICE WATER 
ROSEMARIN Lotion contains Fermented Rice water; an ingredient Asian women have used for centuries. From an ancient tradition of using fermented rice water, certain Asian women in the small Chinese village called Huangluo are famous all over the world for their long black hair that can exceed two meters in length and remains black, healthy and shiny, even in old age.
Studies show that Fermented Rice water helps prevent hair moisture loss: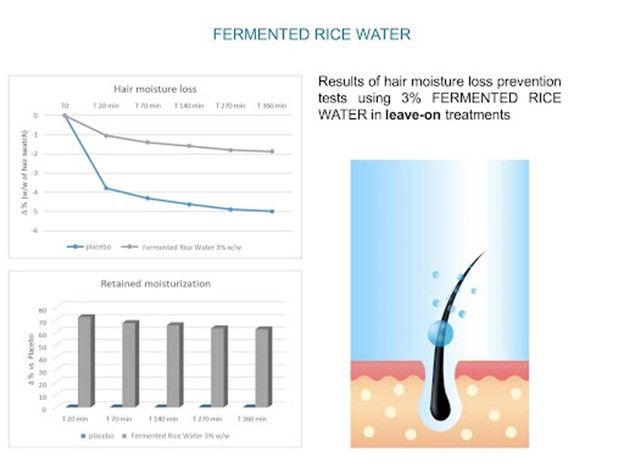 MICRO-CIRCULATION 
Caffeine, niacin, menthol, and rosemary increase scalp micro-circulation, which is particularly important for revitalizing the area around the hair follicles.   
ROSEMARIN Lotion combines Stimucap®* with other naturally-derived ingredients to give amazing results!  Warning: This product may cause temporary redness or mild stinging sensation around the application area because of increased micro-circulation. This is normal. If excess irritation should occur, please discontinue use. Avoid contact with the eyes.